P Crash Camp Israel May 2023
The annual IKMF Boot Camp in Israel returns! May 10th arrival day. Training will start the next morning, May 11th. Last day will be dedicated for grading. Please arrange for your departing flight to leave no sooner than 20:00 on May 15th. The price includes: rooms (double occupancy), full board during training days, on arrival day (May 10th) dinner will be provided for those of you who will come as a special treat from us. all training, lectures and KM related topics. Grading day will take place on check out day (May 15th). On this day our cost includes breakfast. For those who will take the test lunch will be provided as a special treat from us. Grading fee is not included in the price - cost for P level test is 50 euro.

Arrival to the venue is independant and directions will be specified in the info-pack sent to registered participants. Camp total price is 1190 euro.
Event is subjected to Covid-19 restrictions.
Early bird registration untill 31/12/2022.
*Please fill your traveling passport number (not your IKMF passport number).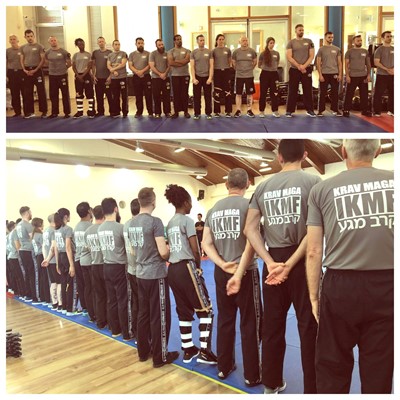 For further info please contact IKMF HQ at: hq@kravmaga.co.il
Country: Israel
Start: 10/05/2023
End: 15/05/2023
Registration fee: 110 EUR
Registration form
After submitting the registration form, you will be redirected to Paypal to pay the registration fee
Please note that the total amount is only for the specified seminar and or the specific part of the course