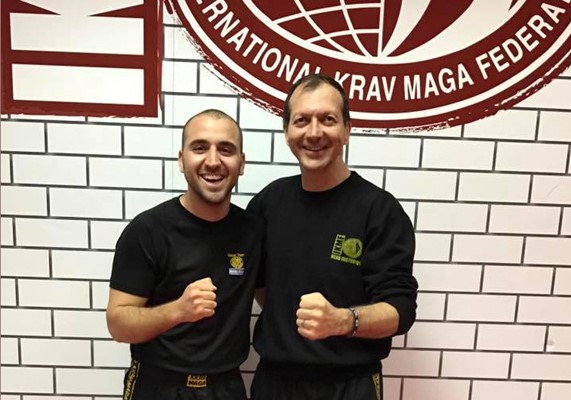 VISIT ISRAEL AND TRY KRAV MAGA
In the beginning of 2013 we've opened the IKMF Headquarters in Israel. We looked for sometime for the perfect place to accommodate all our needs: a training center, offices and technology, media and production departments.
The place, which we found, has it all, but the best thing about it is the location. its located only a fifteen minutes drive from Ben-Gurion international airport in the city of Rishon Le Zion. it enable trainees to come train directly from the airport and be close to Tel Aviv and all of Rishon Le Zion nightlife.
The new place has state of the art on demand system in order to conducts online live training with GITs, dynamic classes that give the trainees the opportunity to have a direct approach to the instructor, ask questions and have the closes thing to real practice as possible from a long distance location. We also offer personal training sessions with our GITs.
EASY, SIMPLE, FAST
While visiting Israel, don't miss out of the chance to try Krav Maga by joining a group or by private training with one of the Global Instructor Team members! Whether you are just starting Krav Maga or you want specific training on a certain topic, our team of high-level instructors are available to meet with you and get you the most for your time and money spent.
WE COME TO YOU
"Don't come to us, we will come to you"! we are well aware of schedule, location and other limitations; therefore, we offer our services anywhere you want in Israel! Whether you would like a training on the beach, in your hotel, outdoors in nature, or even on the top of a mountain! We can provide instructors who will meet you at your desired location and still provide a high-level training.
It is possible to come as individuals or with small groups and train with a chosen instructor of our GITs. To arrange personal training you can contact HQ, set a date, choose your instructor and the nature of the training and if the specific instructor is in Israel at the specific we can arrange it.
Accommodations are in close proximity to HQ, so please don't hasitate to ask  for more details.
Our address is:
20 Yaacov Frieman Street, Rishon Le Zion, Israel
Email: hq@kravmaga.co.il
Tel: +97235500780
Fax: +97235500781